The Chatty Introvert asks what to do when you need a mental health day and don't feel you can actually just take it – also, suggestions for dealing with Migraine.
The Chatty Introvert
I think we're all in a pretty lousy place this past year. There was a meme people passed around that became my mantra on New Years Eve, 2016:
"The first rule of 2017: do not talk about 2016"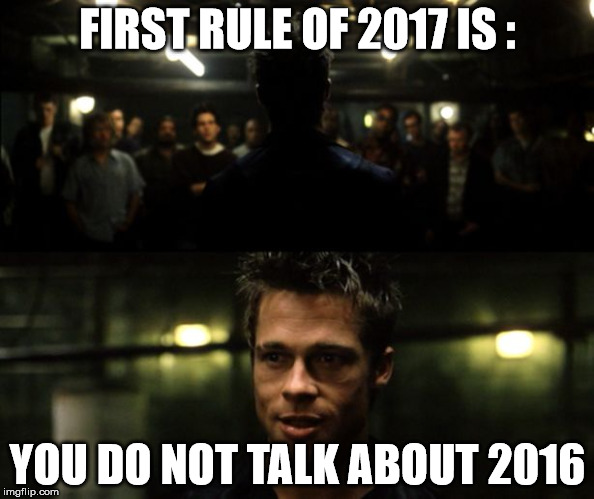 Or some version of it, like the one above. I love Fight Club.
What sucks is this year is shaping up to be more of the same, if not worse. I do my best not to be a pessimist, and not to dwell on awful things… but let's face it, if our thoughts were that easy to control, there'd be no such thing as depression, as suicide, as phobias or anxiety. We'd just talk ourselves out of it and be a-ok.
Well, this week being the anniversary of a certain someone's election victory, I have a feeling many people are going to need a mental health day (or two) to get over…
View original post 638 more words